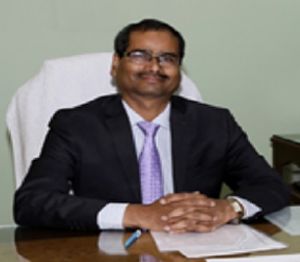 Established in 1789 AD as a Royal Garden by the then Nawab of Oudh, Saadat Ali Khan, the "CSIR-National Botanical Research Institute" acquired its present name in the year 1978. Prior to that it was christened as "Sikandar Bagh", "Government Horticultural Garden" and "National Botanic Garden". The National Botanic Garden of the then Government of United Province (since 1948) came under the umbrella of Council of Scientific and Industrial Research (CSIR), Government of India in the year 1953. Since then CSIR-NBRI has a glorious journey, and has evolved from a Botanic Garden to a full-fledged premier plant research Institute of the country. Today, our institute is known world-wide for its path-breaking research in such diverse areas of plant science research as plant genetic improvement, genome-wide studies of cotton, transgenic plants, conservation of threatened plants, arsenic remediation, small RNAs, systematics of several lower and higher groups of plants, horticulture, phytoremediation, microbiology and pharmacognosy. In fact, it is the only plant science research institute in the country that works extensively both on higher and lower plants.
CSIR-NBRI accommodates diversity of opinions, yet works cohesively to achieve its mandate. In addition to its mandate of undertaking basic and applied research in the diverse areas of plant science with a focus on under-utilized and wild plants of the country, the institute delivers several technologies and products for human welfare. We set our agenda for advanced plant science research keeping country's need in mind, implement them taking an integrated cross-disciplinary approach, and deliver the expected outputs in a time-bound manner. CSIR-NBRI also helps the higher education system of the country through designing and periodically updating the plant science syllabus for the universities. We survey un-explored areas of the country for new plant species, and search for new genes, promoters and molecules from the plants that enhance the quality of human life. We improve crop varieties through conventional and molecular breeding, and develop genome-edited and transgenic plants with desired traits for enhanced productivity that helps farmers increase their income. Our metabolic pathway engineering research has identified several genes, promoters, small peptides and RNAs, which has helped us to understand the mechanism(s) of biosynthesis of several secondary metabolites in medicinal plants. We develop adaptation and mitigation methods against climate change utilizing appropriate plant resources. Our research on air pollution mitigating plants and carbon sequestration is widely recognized. We conserve several threatened plant species, which are on the verge of extinction, in our 330 acre botanic garden and plant conservation centre. Our scientists have developed sustainable land use models for sodic soil affected areas of Indo-Gangetic plains and shifting cultivation areas of north-east India. These models are being up-scaled to provide livelihood support to millions of farmers who have been suffering due to these low-productive and difficult lands. Our motto has been to address the real societal problems with quality science and technologies using plant resources. Phyto- and microbial-based eco-restoration technologies have been a strong area of research of CSIR-NBRI for decades. We have a strong team of scientists working on plant-based health care, nutraceutical and cosmaceutical product development, and have several well-established products in the market. These are developed following scientific approach with full understanding of mechanism(s) of action, assessment of efficacy and toxicity, and other pre-clinical assays. Health care formulations are released to the industries only after appropriate clinical trials.
The institute imparts plant-based skill development programme in 10 areas, as a part of the Skill India initiative. We encourage school children to visit our labs and other facilities so that they are attracted towards science for making it as a career. Interactions with scientists are organized quite often through our Jigyasa programme. CSIR-NBRI Botanic Garden with more than 6000 plant species/varieties is presumably 3rd oldest garden in the country and is a part of Botanic Gardens Conservation International (BGCI) network. It is a frontline garden under the Lead Botanic garden programme of MoEF&CC, Government of India and is also a recognized DUS centre for two floricultural crops i.e. Canna and Gladiolus under Ministry of Agriculture, Government of India. We host "Plant and Pollution ENVIS centre of MoEF& CC", which has been actively working in the areas of green skill development, environmental data collation and generation, and environmental planning. Our herbarium (LWG) has more than three lakh accessions and is the second largest in the country. It is a recognized repository for plants under Indian Biodiversity Act, 2002. The chemical and analytical labs of CSIR-NBRI are NABL accreditated.
We have taken up several innovative programmes in recent years. Some of our flagship programmes are, plant taxonomic survey in under-explored areas of the country, developing cotton varieties against biotic and abiotic stresses, green molecules for improving crop productivity, and development of new varieties of floral crops, Papaver, Bixa and turmeric. We have technologies for maintaining low grain arsenic in rice and biostimulant microbial technologies for enhancing crop productivity. We have identified Cannabis and Lotus, two future megacrops, as our focal plants for R&D activities during the next five years.
Our scientists and students form the core of our institution. We at CSIR-NBRI nurture scientists and researchers of high caliber and imbibe in them a sense of responsibility, honesty and commitment. We encourage them to be independent and creative thinkers, support their risk taking abilities, and encourage them to take up blue sky research for innovation. We instill a sense of confidence in them to take up research projects having high social relevance.
We are proud of our past directors, scientists, research scholars and other employees who have contributed immensely towards the growth of CSIR-NBRI over the years. We always take pride for our alumni, who have created a niche for themselves in different areas of global plant science research. We do look for their continued support to our researchers through arranging exchange visits and providing necessary technical support. CSIR-NBRI has been receiving excellent support from the successive Director Generals of CSIR, for which we are grateful.
We are committed to mobilize more resources, strengthen our infrastructure to carry out cutting edge research, and create conducive working environment for our scientists, students and staff to realize their full potential.We solicit your support, intellectual inputs and suggestions to take the research activities of CSIR-NBRI to a new height.
I wish you a very happy new year 2020 and also a promising decade ahead.
S.K. Barik