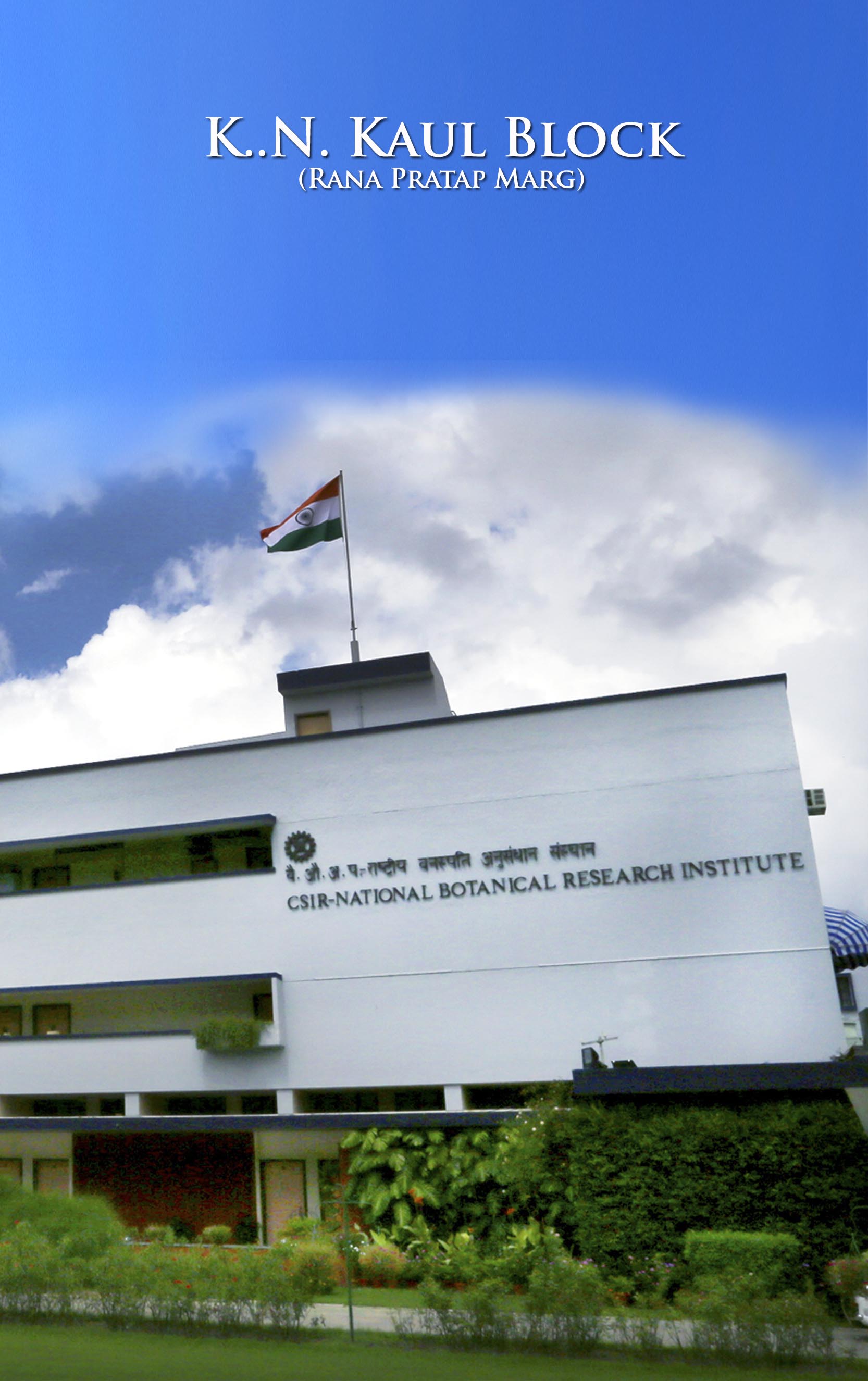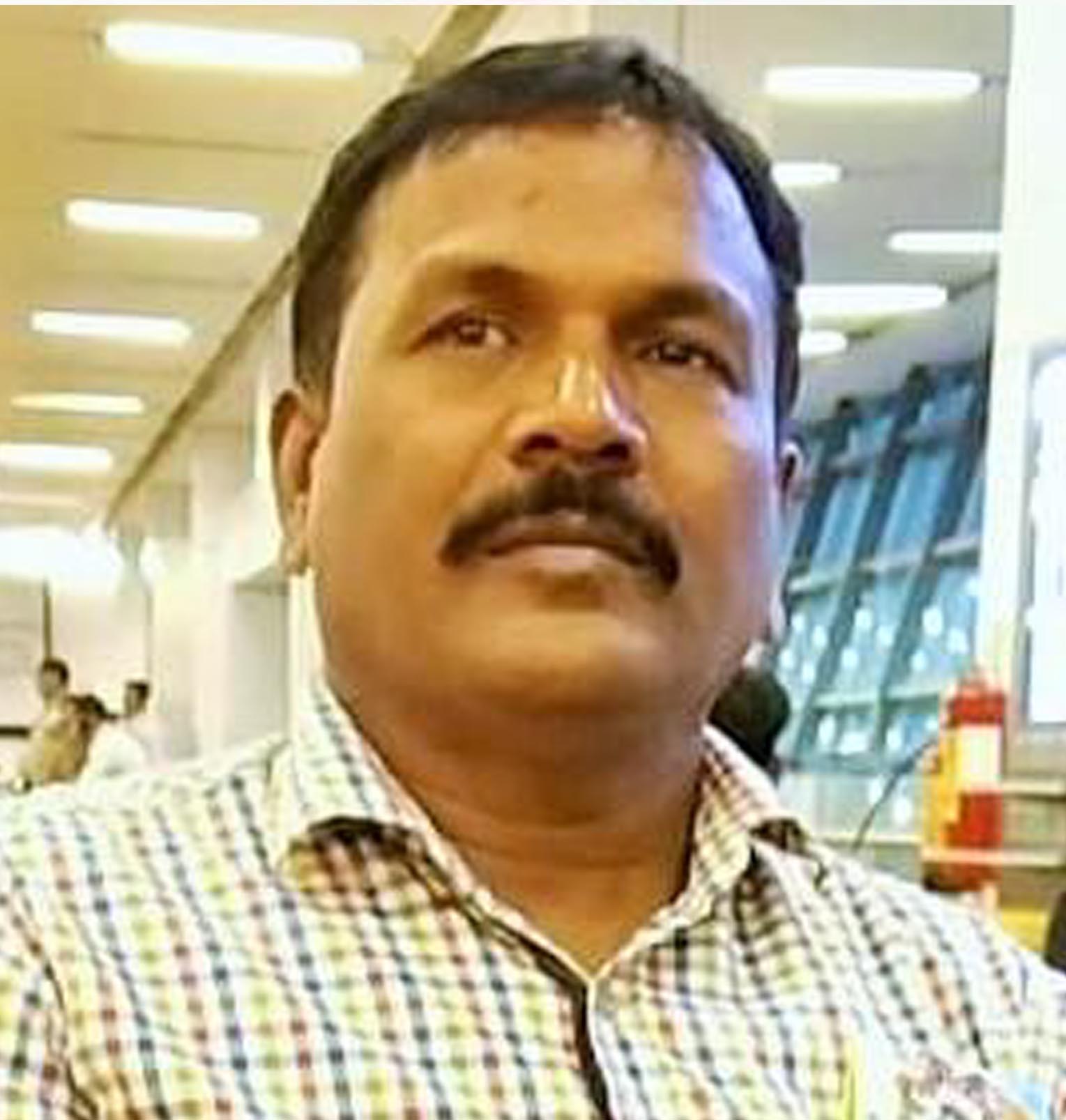 Dr. Mahesh Pal
Senior Principal Scientist
Research Interests
I got Ph.D. Degree of Natural Product Chemistry in 1998 from CSIR-Central Institute of Medicinal and Aromatic Plants, Lucknow, India and Postdoctoral studies from State Key Laboratory of Phytochemistry and Plant Resources in West China, Kunming Institute of Botany Kunming, R.P. China. Presently I am working as Senior Principal Scientist in Phytochemistry Division at CSIR-National Botanical Research Institute, a premier central government organization, Lucknow, India. Guided 10 Ph.D. and 30 M.Sc. dissertations trainings. I have published more than 75 research papers in reputed national and international journals and have been serving as an editorial board member of ten reputed international journals. Currently I am working in herbal food, cosmetic and textile colours , essential oils and  isolation of bio-molecules for anticancer, anti-malarial and antimicrobial activity from Indian medicinal Plants.
Dr. Mahesh Pal
Senior Principal Scientist
Research Summary
– Isolation and purification of  bio molecules for their biological activities and their chemical transformations for enhancing the potential biological activities.
– Extraction, isolation and characterization of natural bio-agents for termite control.
– Identification of bio molecules for anti- microbial and anti-cancer  activities
– Extraction of herbal dyes for their utilization in food and textile colours
Dr. Mahesh Pal
Senior Principal Scientist
Publications
– Mahesh Pal, Harsha Joshi, V. P. Kapoor, Leena Chaurasia and P. Pushpangadan. Antifungal activity of wogonin, Phytotherapy Research, 17, 1215 –1217, (2003).
– A. K. Bhattacharya, Mahesh Pal, D.C.Jain, B.S. Joshi, Raja Roy, Urszula Rychewska and R. P. Sharma. Stereoselective reduction of arteannuin-B and its chemical transformations. Tetrahedron, 59, 2871-2876, (2003)
– Mahesh Pal, SH Li, S.K .Tewari, and HD Sun,"Diterpenoid compounds from Vitex agnus-castus"Chemistry of Natural Compounds, Vol. 49(4), 635- 638(2013).
– X-Q Chen, Li-D Shao, Mahesh Pal, Y Shen, Li-Y Peng, K Wang and Q-S Zhao"Hupehenols A−E, Selective 11β-Hydroxysteroid DehydrogenaseType 1 (11β-HSD1) Inhibitors from Viburnum hupehense" Journal of  Natural  Products, 78: 330−334 (2015).
– Tripti Mishra, Mahesh Pal, Sanjeev Meena, Dipak Datta, Prateek Dixit, Anil Kumar, Baleshwar Meena, T.S. Rana & D.K. Upreti, "Composition and in vitro cytotoxic activities of essential oil of Hedychium spicatum from different geographical region of western Himalaya by principal component analysis" NaturalProductResearch,(2016),http://dx.doi.org/10.1080/14786419.2015.1049176
– Preeti Chandra, Rekha Kannujia, Renu Pandey, Shipra Shukla, Lal Bahadur, Mahesh Pal and  B. Kumar"Rapid quantitative analysis of multi-components in Andrographis paniculata using UPLC-QqQLIT-MS/MS: Application to soil sodicity and   organic farming" Industrial Crops and Products,83:423–430 (2016).
– Tripti Mishra, R.K.Arya, Sanjeev Meena, Pushpa Joshi, Mahesh Pal,Baleshwar Meena, D. K. Upreti, T. S. Rana, Dipak Datta" Isolation, Characterization   and  Anticancer Potential of Cytotoxic Triterpenes from Betula utilis Bark" PLoS ONE 11(7), (2016)doi:10.1371/journal.pone.0159430.
– Preeti Chandraa, Rekha Kannujia, Ankita Saxena, M. Srivastava, Lal Bahadur, Mahesh Pal, S. K. Ojha, B. Kumar "Quantitative determination of multi markers in five varieties of Withania somnifera using UPLC-QqQLIT-MS/MS: Journal of Pharmaceutical and Biomedical Analysis 129: 419–426, (2016)
– Tripti Mishra, Mahesh Pal, Anil Kumar, Deepak Rai and S. K. Tewari. "Termiticidal Activity of Punica granatum fruit rind fractions and its compounds against Microcerotermes  beesoni" Industrial Crops & Products 107; 320–325 (2017)
– Renu Pandey, B. Kumar, Baleshwar Meena, M.Srivastava,Tripti Mishra,Vandana Tiwari, Mahesh Pal, N. K. Nair, D. K. Upreti and T. S. Rana "Major bioactive phenolics in Bergenia species from the Indian Himalayan region: Method development, validation and quantitative estimation usingUHPLCQqQLITMS/MS" PLoSONE, 12(7);117-125(2017)
– Tripti Mishra, Shipra Shukla, Sanjeev Meena, Ruchi Singh, Mahesh Pal, D. K. Upreti,  Dipak Datta "Isolation and identification of cytotoxic compounds from a fruticose lichen Roccella montagnei, and it's in silico docking study against CDK-10"Brazilian Journal of Pharmacognosy, 27 ; 724–728 (2017)       
– Shipra Shukla , Satisha Hegde, Anil Kumar , Gaurav Chaudhary , S. K. Tewari, D. K. Upreti , Mahesh Pal. "Fatty acid composition in Cassia tora (Leaves and Stem) collected from different geographic area of India and its antibacterial potential".Journal of food and drug analysis 26;107-111(2018)
Dr. Mahesh Pal
Senior Principal Scientist
Patents
Patent: 5 nos.
– Mathur, Archana; Mathur, A. K.; Uniyal; G. C.; Pal, Mahesh; Sangwan; R. S., "Stable high ginsenoside-yielding callus line of Panax quinquefolium (American ginseng) and a method for developing such stable high ginsenoside-yielding callus line".U.S.A. No. 6326202, South Korea No. 9952236, Japan No. 111302760 (2001)
– Puspangadan, P.; Kumar, K., Pal, Mahesh; Chandrashekar, K., Rao, Ch. V. Mosquito Repellent Herbal Formulation Filed no. 0125NF2005, Places to be Filed- WO, US, GB, JP, CN
– Puspangadan, P; Pal, Mahesh; Dixit, B.S., Banerji, R. and Rao Ch.V. Herbal dye and process of preparation thereof. USA No.-7186279 (2007), Japan No.4546540 (2010).
– Pal Mahesh. Srivastava, Manjoosha, Dixit, B.S. and Banerji, R."A composition of enhancement of herbal  dye" Filed no. 302NF 2007, filed – India
– Pal Mahesh. Srivastava, Manjoosha, and Banerji, R. "Natural hair dye and its applications", Filed no. 004NF 2008 , filed – India
Dr. Mahesh Pal
Senior Principal Scientist
Research Scholars
Dr. Mahesh Pal
Senior Principal Scientist
Address
CSIR-National Botanical Research Institute, Rana Pratap Marg, Lucknow-226001
Email: m.pal@nbri.res.in