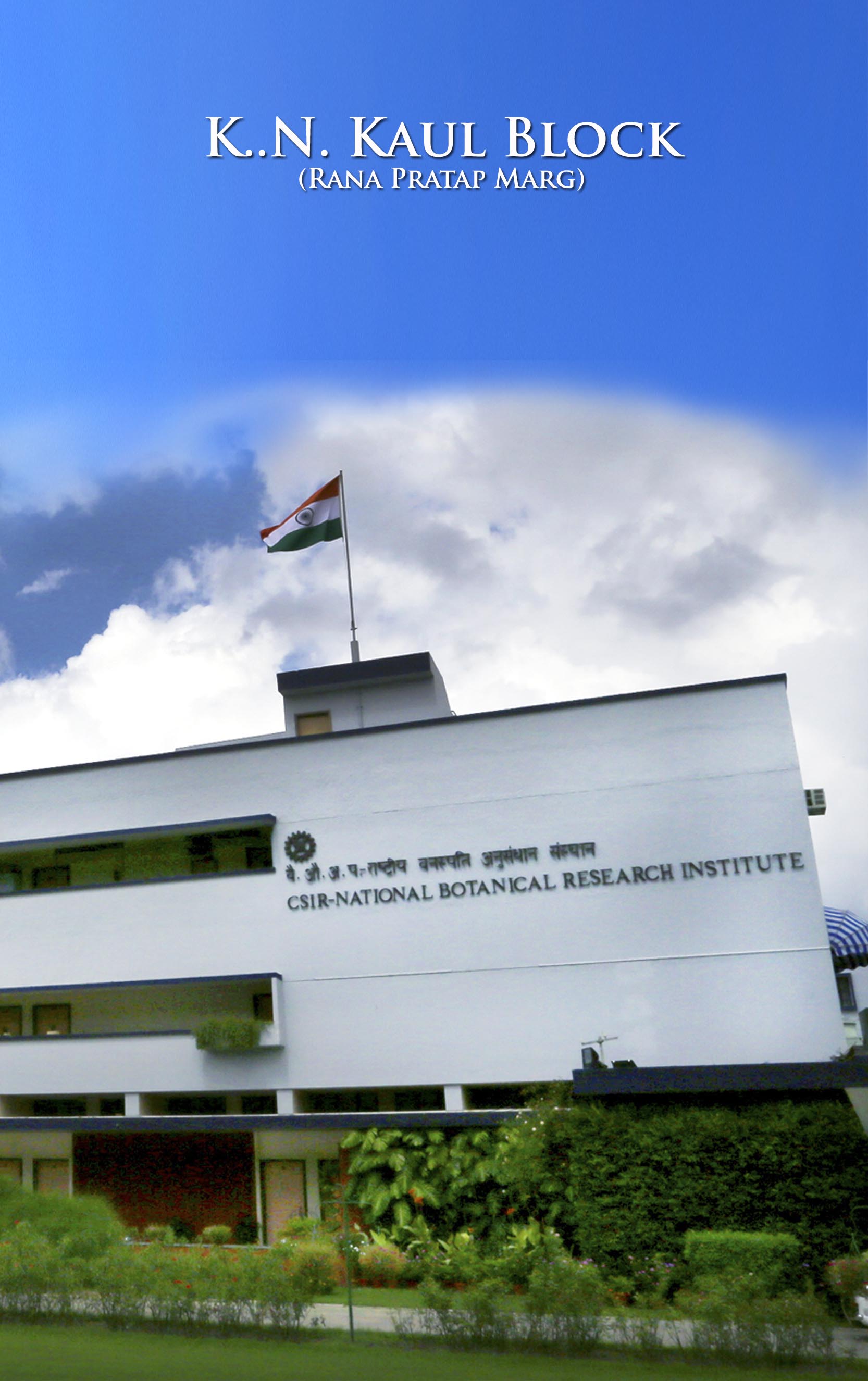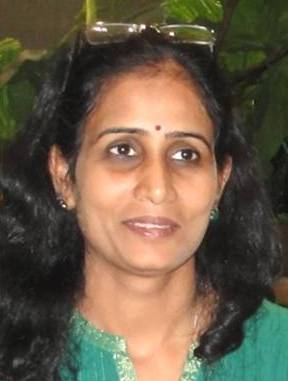 Dr. Poonam C. Singh
Principal Scientist
Research Interests
My research involves exploring microbes from different niches such as endophytes from wild plant varieties, pesticide contaminated agricultural fields, Farmer's fields infested with pathogens and arsenic contaminated soil samples, fortheir application inpromoting sustainable agriculture and environment.Understanding the mechanisms of microbes mediated abiotic and biotic stress tolerance in plants,and development of microbes based technologies to solve farmer and field centric problems are the thrust areas of my work.
Dr. Poonam C. Singh
Principal Scientist
Research Summary
Basic Research
My team is workingin the area of biological control of fungal pathogens using endophytes and Trichoderma in agronomically important crops such as Gladiolus, betelvine, rice and tomato. The team is currently studying the mechanisms involved in rapid spread of fungal diseases in Gladiolus plants and the role of endophytes in biological control of fungal diseases. We are also deciphering the stress tolerance and phosphate solubilization mechanisms in Trichodermausing molecular, biochemical and microscopic approaches.
Applied Research
My team is working to develop microbes based technology / products to addressagriculture centric problems related control of Fusarium in Gladiolus, mitigation of arsenic uptake in chickpea and rice crops and developing alternative techniques for agri-waste management. Bacillus subtilis strain NBRI-W9 has been developed as a potent Biological Control agent against Fusarium diseases in betel-vine and Gladiolus. A Trichoderma spp. based consortium has been developed for efficient utilization of residual rice straw and a product called "Tricho-straw pellet" has been developed. The product is useful for sodic soil reclamation and improvement of soil organic carbon. A low cost technology for Trichoderma production has been developed and filed for patent.
Dr. Poonam C. Singh
Principal Scientist
Publications
– Tandon, A., Fatima, T., Shukla, D., Tripathi, P., Srivastava, S. and *Singh, P.C., 2019. Phosphate solubilization by Trichoderma koningiopsis (NBRI-PR5) under abiotic stress conditions. Journal of King Saud University-Science. https://doi.org/10.1016/j.jksus.2019.02.001
– Tandon, A., Fatima, T., Gautam, A., Yadav, U., Srivastava, S., & *Singh, P. C. (2018). Effect of Trichoderma koningiopsis on Chickpea Rhizosphere Activities under Different Fertilization Regimes. Open Journal of Soil Science, 8, 261-275. https://doi.org/10.4236/ojss.2018.810020
– Singh, P.C. Deepali Shukla, Touseef Fatima, Jayendra Kumar Johri* and Chandra Shekhar Nautiyal (2017) Biological control of Fusarium sp. NBRI-PMSF12 pathogenic to cultivated betelvine by Bacillus sp. NBRI-W9, J. Plant Growth Regul. 36(1):106-17. (DOI: 10.1007/s00344-016-9623-0)
– Singh PC, Nautiyal CS. (2012) A novel method to prepare concentrated conidial biomass formulation of Trichoderma harzianum for seed application. Journal of applied microbiology. 113(6):1442-50.
– Chaudhary P, Dudeja SS, Kapoor KK. (2004) Effectivity of host-Rhizobium leguminosarum symbiosis in soils receiving sewage water containing heavy metals. Microbiological research. 159(2):121-7.
– Tripathi P, Singh PC, Mishra A, Chaudhry V, Mishra S, Tripathi RD, Nautiyal CS. (2013) Trichoderma inoculation ameliorates arsenic induced phytotoxic changes in gene expression and stem anatomy of chickpea (Cicer arietinum). Ecotoxicology and Environmental Safety. 89:8-14.
– Tripathi P, Singh PC, Mishra A, Tripathi RD, Nautiyal CS. (2015) Trichoderma inoculation augments grain amino acids and mineral nutrients by modulating arsenic speciation and accumulation in chickpea (Cicer arietinum L.). Ecotoxicology and Environmental Safety. 117:72-80.
– Dudeja SS, Chaudhary P. (2005) Fast chlorophyll fluorescence transient and  nitrogen fixing ability of chickpea nodulation variants. Photosynthetica. 43(2):253-9.
– Tiwari, P., Indoliya, Y., Singh, P. K., Singh, P. C., Singh, P. S., Pande, V., &Chakrabarty, D. (2019). Role of dehydrin-FK506-binding protein complex in enhancing drought tolerance through the ABA-mediated signaling pathway. Environmental and Experimental Botany, 158, 136-149.
– Dixit, R., Agrawal, L., Singh, S.P., Singh, P.C., Prasad, V. and Chauhan, P.S., 2018. Paenibacillus lentimorbus induces autophagy for protecting tomato from Sclerotium rolfsii infection. Microbiological research, 215, pp.164-174.
– Srivastava S, Srivastava S, Bist V, Awasthi S, Chauhan R, Chaudhry V, Singh PC,Dwivedi S, Niranjan A, Agrawal L, Chauhan PS. (2018) Chlorella vulgaris and Pseudomonas putida interaction modulates phosphate trafficking for reduced arsenic uptake in rice (Oryza sativa L.). Journal of HazardousMaterials. Volume 351, 5, Pages 177-187.
– Ashish Srivastava, Lalit Agrawal, Rashmi Raj, Meraj Jaidi, Shri K. Raj, Swati Gupta,Ritu Dixit, Poonam C. Singh, Tusha Tripathi, Om P. Sidhu, Brahma N. Singh, Sudhir Shukla, Puneet S. Chauhan and Susheel Kumar (2017) Ageratum enation virus infection induces programmed cell death and alters metabolite biosynthesis in Papaver somniferum. Frontiers in Plant Science DOI: 10.3389/fpls.2017.01172
– Tripathi P, Singh PC, Mishra A, Srivastava S, Chauhan R, Awasthi S, Mishra S, Dwivedi S, Tripathi P, Kalra A, Tripathi RD (2017) Arsenic tolerant Trichoderma sp. reduces arsenic induced stress in chickpea (Cicer arietinum). Environ. Poll. 223:137-45.
– Srivastava S, Bist V, Srivastava S, Singh P C, Trivedi PK, Asif MH, Chauhan P S and Nautiyal CS (2016) Unraveling Aspects of Bacillus amyloliquefaciens MediatedEnhanced Production of Rice under Biotic Stress of Rhizoctonia solani. Front. Plant Sci. 7:587. doi: 10.3389/fpls.2016.00587 10.
– Tripathi P, Singh PC, Mishra A, Chauhan PS, Dwivedi S, Bais RT, Tripathi RD. (2013) Trichoderma: a potential bioremediator for environmental clean up. Clean Technologies and Environmental Policy. 15(4):541-50.
Dr. Poonam C. Singh
Principal Scientist
Patents
Patent: 1 no. (filed)
Process for preparing a talc based Trichoderma formulation IN Patent App. 1986/DEL/2011 ;date of filing 15/07/2011. PC Singh & CS Nautiyal.
Dr. Poonam C. Singh
Principal Scientist
Research Scholars
Mrs. Touseef Fatima
Mr. Udit Yadav
Mrs. Anshu
Mr. Sanjeev Kumar
Ms. Isha Verma
Mrs. Pallavi Agarwal, Women Scientist (DST SEED)
Dr. Poonam C. Singh
Principal Scientist
Address
Division of Microbial Technologies, T.N. Khoshoo Block
CSIR-National Botanical Research Institute
Rana pratap Marg, Lucknow, India -226001
Phone no.: 0522-2297981
Email: pc.singh@nbri.res.in; poonamnbri@gmail.com