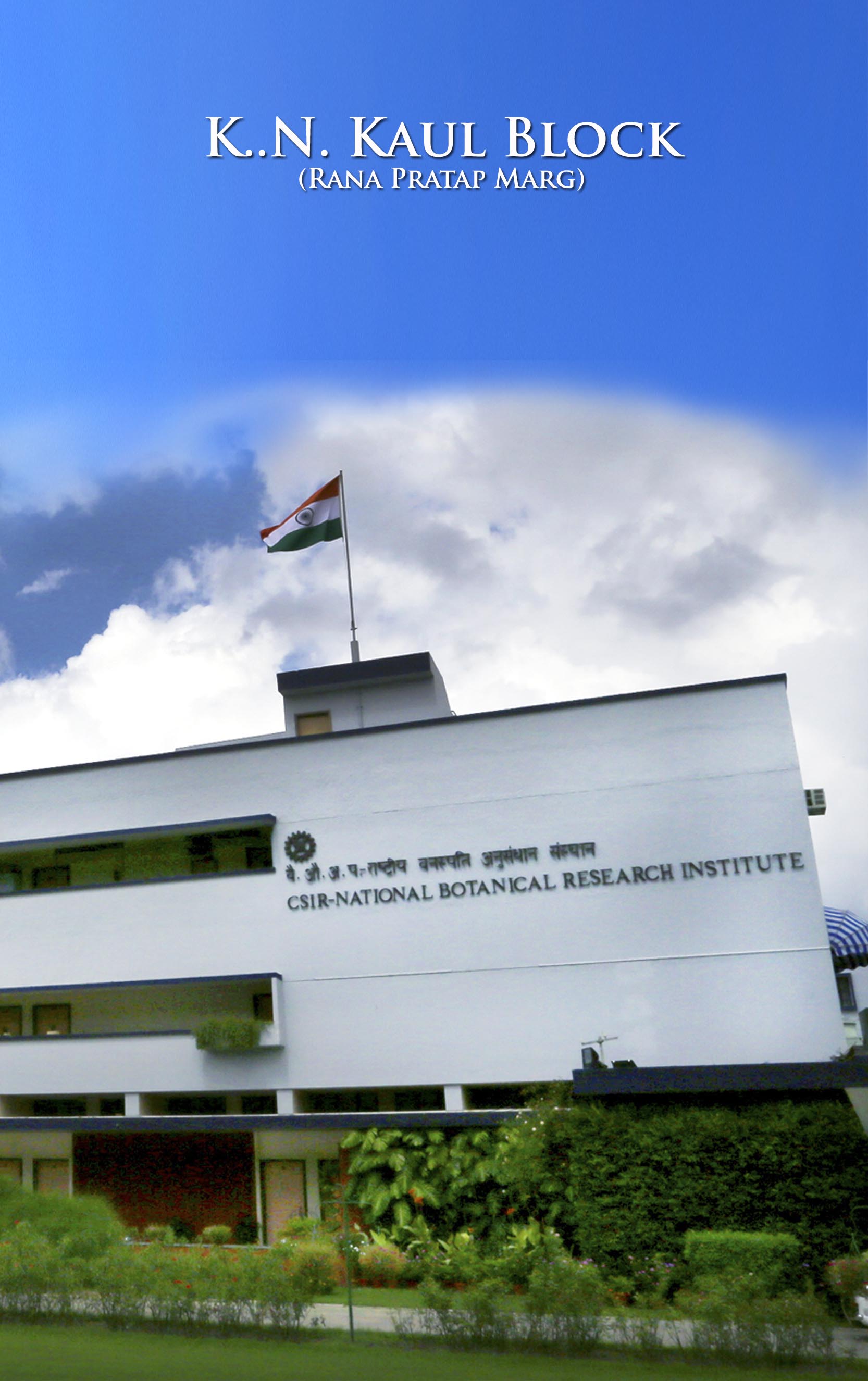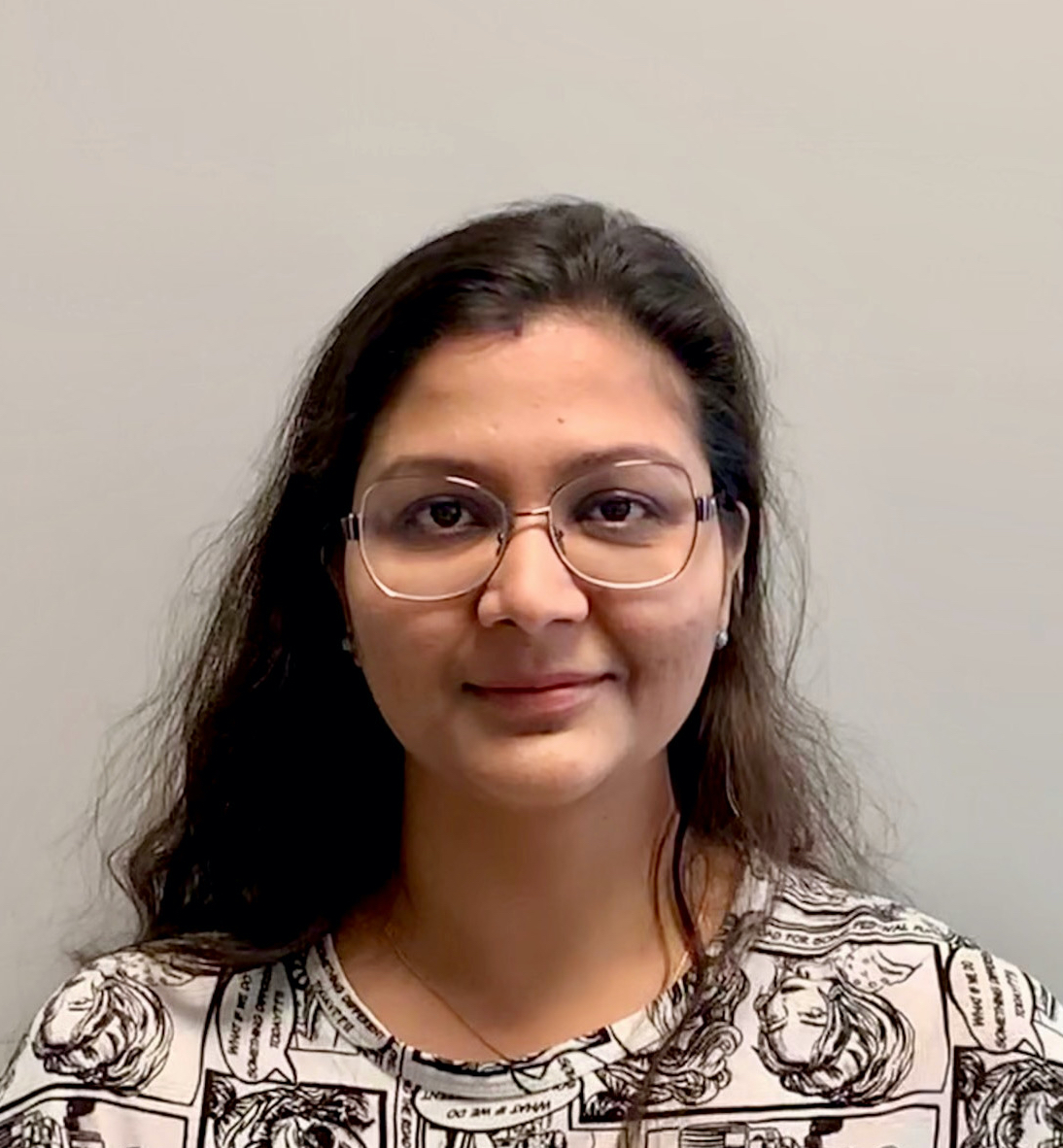 Dr. Aditi Gupta,
Senior Scientist
Research Interests:
The major interest of the lab is to understand the molecular processes by which plant hormone signals (Brassinosteroid) regulate root responses and help plant growth and adaptation under adverse edaphic as well as environmental conditions (temperature, light, water availability, and CO2). Overall, we aim to identify and develop efficient molecular tools that will impart climate resilience in plants without yield and nutritional value impairment.
Dr. Aditi Gupta
Senior Scientist
Patents/Technologies
Caño-Delgado AI, Gupta A, Lozano Elena F, (2021) A method for modulating plant adaptation traits. European Patent Application no. 21382498.0. (filed).
Dr. Aditi Gupta
Senior Scientist
Research Scholar 
Ms. Shalini Pandey (UGC-JRF)
List of representative publications
Gupta A, Rico-Medina A, Lozano-Elena F, Marqués-Bueno M, Fontanet JB, Fàbregas N, Saleh Alseekh S, Fernie AR and Caño-Delgado AI (2023) Brassinosteroid receptor BRL3 triggers systemic plant adaptation to elevated temperature from the phloem cells. bioRxiv. doi.org/10.1101/2023.03.07.531487
Gupta A, Rico-Medina A, Caño-Delgado AI (2020) The physiology of plant responses to drought. SCIENCE 368 (6488), 266-269
Planas-Riverola A, Gupta A, Betegón-Putze I, Bosch N, Ibañes M, Caño-Delgado AI (2019) Brassinosteroid signaling in plant development and adaptation to stress. DEVELOPMENT 146: dev151894
Singh M, Gupta A, Singh D, Khurana JP, Laxmi A (2017). Arabidopsis RSS1 Mediates Cross-Talk Between Glucose and Light Signaling During Hypocotyl Elongation Growth. SCIENTIFIC REPORTS. 7(1):16101.
Singh M, Gupta A, Laxmi A (2017) Striking the Right Chord: Signaling Enigma during Root Gravitropism. FRONTIERS IN PLANT SCIENCE. doi: 10.3389/fpls.2017.01304.
Singh M, Gupta A, Laxmi A (2015) Ethylene act as a negative regulator of Glucose induced lateral root emergence in PLANT SIGNALING AND BEHAVIOR. 10(9):e1058460
Gupta A, Singh M, Laxmi A (2015) Multiple Interactions between Glucose and Brassinosteroid Signal Transduction Pathways in Arabidopsis Are Uncovered by Whole-Genome Transcriptional Profiling. PLANT PHYSIOLOGY. 168(3): 1091-1105
Gupta A, Singh M, Laxmi A (2015) Interaction between Glucose and Brassinosteroid during the Regulation of Lateral Root Development in Arabidopsis PLANT PHYSIOLOGY. 168(1): 307-320
Singh M, Gupta A, Laxmi A (2014) Glucose and phytohormone interplay in controlling root directional growth in Arabidopsis PLANT SIGNALING AND BEHAVIOR. 9(7): e29219
Singh M, Gupta A, Laxmi A (2014) Glucose control of root growth direction in Arabidopsis thaliana JOURNAL OF EXPERIMENTAL BOTANY. 65(12): 2981-2993
Gupta A, Singh M, Jones AM, Laxmi A (2012) Hypocotyl directional growth in Arabidopsis: a complex trait PLANT PHYSIOLOGY. 159(4): 1463-1476
Gupta A, Singh M, Mishra BS, Kushwah S, Laxmi A (2009) Role of glucose in spatial distribution of auxin regulated genes PLANT SIGNALING AND BEHAVIOR. 4(9): 60-61
Book chapters:
Gupta A, Rastogi A, Singh M (2022) Ethylene Implication in root development. In Samiksha Singh, Tajammul Husain, Vijay Pratap Singh, Durgesh Kumar Tripathi, Sheo Mohan Prasad, Nawal Kishore Dubey, eds, Ethylene in Plant Biology. Wiley Publisher, Hoboken, NJ, USA pp 1-16. doi.org/10.1002/9781119744719.ch1
Gupta A, Singh M, Singh D, Laxmi A (2022) Cross-talk between brassinosteroids and other phytohormones: biological functions and molecular mechanism. In J Golam Jalal Ahammed, Anket Sharma, Jingquan Yu, eds, Brassinosteroids in Plant Developmental Biology and Stress Tolerance. Academic Press, 131-159.
Singh M, Gupta A, Laxmi A (2016) Glucose and brassinosteroid signaling network in controlling plant growth and development under different environmental conditions.In G.K. Pandey (Ed.), Mechanism of Plant Hormone Signaling Under Stress Wiley Publisher, Hoboken, NJ, USA, pp 443-469.
Laxmi A, Gupta A, Mishra BS, Singh M, Jamsheer KM, Kushwah S (2013) Signal integration, auxin homeostasis, and plant development. In R. Chen and F. Baluska, eds, Polar Auxin Transport, Signaling and Communication in Plants, 17, Springer-Verlag Berlin Heidelberg, pp 45-79
Dr. Aditi Gupta
Senior Scientist
Molecular Biology and Biotechnology Division
CSIR-National Botanical Research Institute,
436, Rana Pratap Marg, Lucknow-226001, INDIA
Phone no.: 0522-2297993
Email: aditi.gupta25@nbri.res.in