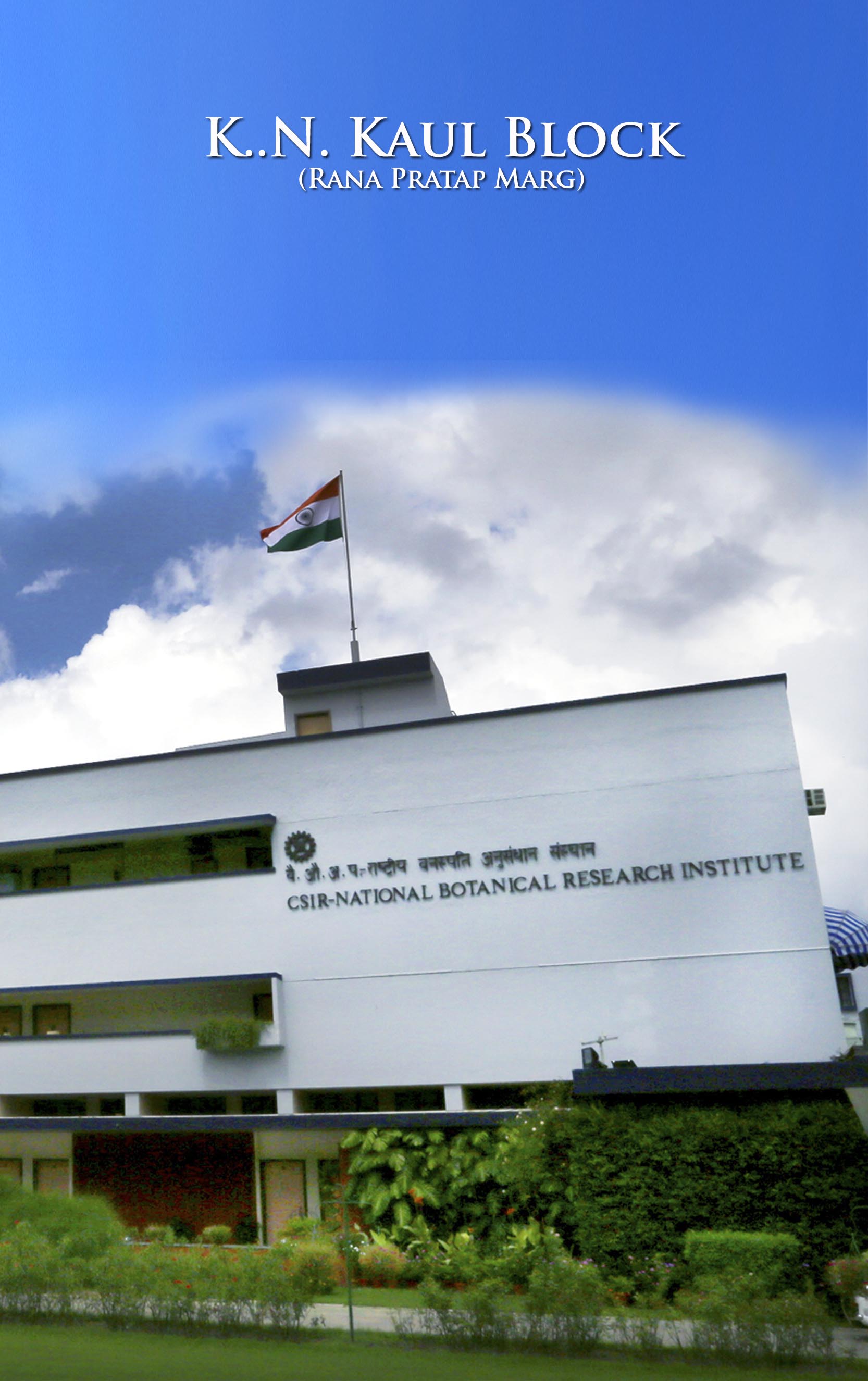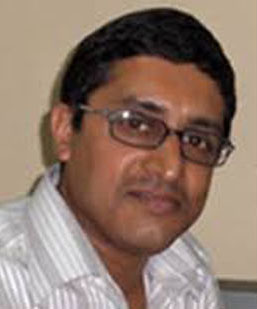 Dr. Aniruddha P. Sane
Chief Scientist
Research Interests
The major interest of the lab is understanding how hormonal interactions influence whole plant growth and development with a focus on processes like root development, fruit ripening, and petal abscission.
Dr. Aniruddha P. Sane
Chief Scientist
Research Summary
Hormonal control of developmental transitions in plants:
A network of hormones governs developmental transitions and thereby whole plant development and architecture. Each transition (germination, flowering time, fruit growth/ripening and senescence) is associated with major shifts in gene expression under the control of transcriptional regulators, co-activators and repressors. Changes in their expression affect hormonal responses,growth speed, root/shoot architecture, water uptake and final yield.  We have identified a set of genes (encoding transcriptional repressors and co-repressors) that affect germination, flowering time, organ size and root/shoot architecture. We study how these govern different hormone responses and whole plant growth. Tomato (and Arabidopsis) has been chosen as a model plant for these studies.
Fruit ripening: Interaction of ethylene and ABA in fruit growth and ripening
 Fruit growth and ripening are well coordinated processes governed by hormones and under the control of hundreds of genes, each governing different aspects such as initiation of ripening, colour changes, development of flavour/aroma, starch to sugar/acid changes and softening. The timing of expression of these genes determines the progression of fruit ripening and its subsequent post-harvest life. Understanding these is necessary since a large proportion of the fruit produce in different plants is lost to post-harvest losses upon storage and transportation.
Our research is focussed on understanding the regulation of fruit growth and ripening and the complex interaction between ethylene and ABA in these processes. Our studies include manipulation of transcriptional regulators such as ERFs (ethylene response factors) to identify how these influence different ripening pathways.
Petal abscission in roses
Organ abscission is a process whereby plant parts such as leaves, flowers, fruits etc, not needed by the plant, are shed. Ethylene is a key hormone governing abscission. Cell separation occurs at the abscission zone (a small set of cells at the junction of the parent plant and the organ). Cells of this zone respond distinctly to various abscission cues through abscission specific cis elements and abscission-specific expression of different regulators. Rose, a commercially important flower, offers an interesting system for the study of abscission flower life and ethylene sensitivity. We have shown that the fragrant varieties, such as R. bourboniana, important in the perfume industry and as garden flowers, show rapid petal abscission in the field due to high sensitivity to ethylene. In contrast, long-lasting roses such as R. hybrida (important as cut flowers) are non-fragrant, show reduced sensitivity to exogenous ethylene and do not undergo petal abscission. Instead they senesce and shrivel on the plant several days after anthesis. We have previously shown programmed cell death-like processes in abscission and the differential regulation of the ethylene pathway and various wall modifying genes encoding expanins, XTHs and pectate lyasesduring abscission. Through a transcriptomic analysis of rose petal AZ cDNA we have identified several new regulators of the abscission machinery. Our aim is to study what determines abscission-specific expression of genes, their regulation by various trans factors and the use of this information to improve flower life in fragrant roses.
Isolation of early wound responsive promoters for expression of insecticidal toxin genes
Insect pests of the chewing and sucking type can devastate entire fields and cause huge productivity losses to crops like cotton, legumes etc. Control through pesticide sprays pollute the environment and harm animal health. Genetic modification of plants through the use of insecticidal proteins such as those encoded by variants of crygenes has been effective. However constitutive expression of insecticidal genes affects plant growth and constitutes an unnecessary metabolic load in absence of insects, affecting growth and final yield. The aim of this activity is to identify strong early wound-responsive promoters for the expression of different insecticidal genes. We have recently identified a strong early acting wound inducible promoter from rose RbPCD1pro. The promoter (patent filed) expressed the full length cryIAc protein within 5-20 minutes of wounding and could protect transgenic tomato and Arabidopsis plants even against 4th instar larvae. The promoter was shown to be activated by mechanical wounding and by chewing and sucking insects in a wide variety of plants representing different commercially important families. Wound-inducible expression was >80-fold higher than the best CaMV35S line while its basal expression was 5-25 fold lesser than CaMV3S. It is currently being used for expression of different insecticidal proteins. New promoters are also being developed. Another activity is to understand the mechanism behind the regulation of early response of these promoters by wound-responsive cis elements and different defensehormones.
Dr. Aniruddha P. Sane
Chief Scientist
Publications
1.      Chaudhari RS,  Jangale BL, Azeez A, Krishna B, Sane PV,  Sane AP* (2019)Differential regulation of banana stress NAC family by individual and combined stresses of drought and heat in susceptible and resistant genotypes. Plant Physiology and Biochemistry 145: 184-194
2.      Singh P, Singh AP,Tripathi SK, Kumar V,Sane AP* (2019) Petal abscission in roses is associated with the activation of a truncated version of the animal PDCD4 homologue, RbPCD1. Plant Science 288: 110242.
3.      Agarwal P, Singh PC, Chaudhry V, Shirke PA, Chakrabarty D, Farooqui P,  Nautiyal CS, Sane AP,  Sane VA (2019) PGPR-induced OsASR6 improves plant growth and yield by altering root auxin sensitivity and the xylem structure in transgenic Arabidopsis thaliana.Journal of Plant Physiology240: 153010.
4.      Dalvi VS, Patil YA, Krishna B, Sane PV and Sane AP* (2019)Indeterminate growth of the umbel inflorescence and bulb is associated with increased expression of the TFL1 homologue, AcTFL1, in onion. Plant Science 287: 110165.
5.      Singh P, Singh AP, Sane AP* (2019) Differential and reciprocal regulation of ethylene pathway genes regulates petal abscission in fragrant and non-fragrant roses. Plant Science 280: 330-339.
6.      Pandey SP, Singh AP, Srivastava S, Chandrashekar K, Sane AP* (2019) A strong early-acting wound-inducible promoter, RbPCD1pro, activates cryIAc expression within minutes of wounding to impart efficient protection against insects. Plant Biotechnology Journal 17: 1458-1470 doi: 10.1111/pbi.13071
7.      Jangale BL, Chaudhari RS,  Azeez A, Sane PV,  Sane AP*, Krishna B (2019) Individual and combined drought and heat stresses affect the physiology and expression patterns of DREB genes differently in stress susceptible and tolerant genotypes of banana. PhysiologiaPlantarum165: 303–318.Article selectedfor the special issue on Stress Combination.Article covered as a highlighted special article of the issue for commentary.
8.      Patil HB, Chaurasia AK, Azeez A, Krishna B, Subramaniam VR, Sane AP, Sane PV (2018) Characterization of two TERMINAL FLOWER1 homologs PgTFL1 and PgCENafrom Pomegranate (Punicagranatum L.) Tree Physiology 38: 772-284.
9.      Luxmi R, Garg R, Srivastava S, Sane AP*(2017)Expression of the SIN3 homologue from banana, MaSIN3, suppresses ABA responses globally during plant growth in Arabidopsis. Plant Science 264:69-82.
10.   Chaurasia AK, Patil HB, Krishna B, Subramaniam VR, Sane PV, Sane AP*(2017)Flowering time in banana (Musa spp.), a day neutral plant, is controlled by at least three FLOWERING LOCUS T homologues. Scientific Reports7: 5935. DOI:10.1038/s41598-017-06118-x.
11.   UpadhyayRK, Gupta A, Soni D, Garg R, Pathre UV, NathP, Sane AP*(2017)Ectopic expression of a tomato DREB gene affects several ABA processes and influences plant growth and root architecture in an age-dependent manner. Journal of Plant Physiology 214, 97–107.
12.   Pandey SP, Srivastava S, Goel R, Lakhwani D, Singh P, Asif MH, Sane AP* (2017) Simulated herbivory in chickpea causes rapid changes in defense pathways and hormonal transcription networks of JA/ethylene/GA/auxin within minutes of wounding. Scientific Reports 7:44729.  DOI: 10.1038/srep44729.
13.   Srivastava S, Singh RK, Pathak G, Goel R, Asif MH, Sane AP, Sane VA (2016) Comparative transcriptome analysis of unripe and mid-ripe fruit of Mangiferaindica (var. "Dashehari") unravels ripening associated genes. Scientific Reports6:32557 DOI: 10.1038/srep32557.
14.   Gunapati S, Naresh R, Ranjan S, Nigam D, Hans A, Verma PC, Gadre R, Pathre UV, Sane AP, Sane VA (2016) Expression of GhNAC2 from G. herbaceumimproves root growth and imparts tolerance to drought in transgenic cotton and Arabidopsis. Scientific Reports 6: 24978DOI: 10.1038/srep24978.
15.   Chaurasia AK, Patil HB, Azeez A, Subramaniam VR, Krishna B, Sane AP, Sane PV (2016) Molecular characterization of CONSTANS-Like (COL) genes in banana (Musa acuminata L. AAA Group, cv. Grand Nain). Physiology and Molecular Biology of Plants.DOI 10.1007/s12298-016-0345-3.
16.   Azeez A and Sane AP (2015) Photoperiodic growth control in perennial trees.PlantSignaling and Behavior, DOI: 10.1080/15592324.2015.1087631.
17.   UpadhyayRK, Gupta A, Ranjan S, Singh R, Pathre UV, NathP, Sane AP*(2014)The EAR motif controls the early flowering and senescence phenotype mediated by over-expression of SlERF36 and is partly responsible for changes in stomatal density and photosynthesis. PLoS ONE 9(7): e101995. doi:10.1371/journal.pone.0101995.
Dr. Aniruddha P. Sane
Chief Scientist
Patents
Patent: 1 no. (filed)
A wound inducible expression construct and a method of its preparation by Aniruddha P. Sane; Saurabh Prakash Pandey; Amar Pal Singh filed under CSIR file No: 3866/DEL/2014 (61NF2014) dated 23 Dec 2014 (Indian) and PCT/IN2015/050033 dt 29 April 2015 (Foreign, Publication No: WO2016103279 A1)
Dr. Aniruddha P. Sane
Chief Scientist
Research Scholars
Ms. Priya                    
Ms. Shruti Srivastava
Ms. Rashmi  Garg     
Ms. Rakhi Prabhakar
Mr. Shivkumar Maurya         
Ms. Monalisa  
Mr. Hrishikesh Mahato          
Ms. Upasana Choudhury
Mr. Shivanand Dudhagi         
Ms.  Laxmipriya  Pradhan     
Ms. Sairem Baby Thoithoi
Dr. Aniruddha P. Sane
Chief Scientist
Address
CSIR-National Botanical Research Institute, Rana Pratap Marg, Lucknow-226001