KNOWLEDGE RESOURCE CENTRE 
The Knowledge Resource Centre (KRC) or Library of CSIR-NBRI provides services and facilities to meet the S & T knowledge requirements of the Institute's R & D activities. KRC operates with the following objectives to:
Support the learning process of the research students through provision of knowledge/information.
Meet knowledge/information needs of the scientists and research students to support their research activities.
Respond effectively, where possible, to the knowledge/information needs of the Institute's clientele.

KRC is an automated open access library. It provides automated circulation services to the users throughout working hours of the institute. Bibliographic information from KRC resources is provided to users through an Online Public Access Catalogue (OPAC). Exchange of the library resources within the institute, CSIR and DST laboratories/organizations is facilitated through 'Inter Library Loan (ILL) Service' and 'Document Delivery Service (DDS)'. It imparts apprentice training to graduates and diploma holders in Library Science under the Apprentice Scheme of Government of India.
KRC provides online access of Electronic Resources like e-journals, e-databases to the end users at their desktops. It also conducts Training programs and Workshops from time to time on e-resources for the benefit of scientists, technical staff, researchers and students of the Institute.  An annual Hindi Book Exhibition is also conducted on the sidelines of Hindi Pakhwada events.
Library Holdings and Reprography Services
KRC currently holds a collection of 30992 books and 30067 bound journals andt subscribes 532 journals, besides four online databases: Grammarly, iThenticate Plagiarism Checker, Web of Science, TAIR (The Arabidopsis Information Resource) and JSTOR Collection on Global Plants.
KRC plays a major role in information dissemination by providing reprography service of the research literature to the scientist community of the CSIR and DST laboratories free of cost and to the other organizations of India and abroad on cost basis.
A Botanical Archives maintained in the KRC is an important resource that contains rare and hand written manuscripts in Persian and Arabic languages, illustrations of plants dating back to 18th century, and other botanical literature of great value, besides files containing the biography, signature, and important documents of the eminent botanists/scientists and institutions/societies.
KRC COLLECTIONS
Books
30992
Journals Bound Volumes
30067
Theses
– AcSIR
67
– Other Universities
83
Annual Reports
– Institutes of CSIR
44
– Other Organizations
134
Current Periodicals
– Online
482
– Print
 50
Other Information
Library Classification Scheme: Dewey Decimal Classification (D.D.C)
Cataloguing Code : Anglo-American Cataloguing Rules-2(AACR-2)
Library Software : LibSys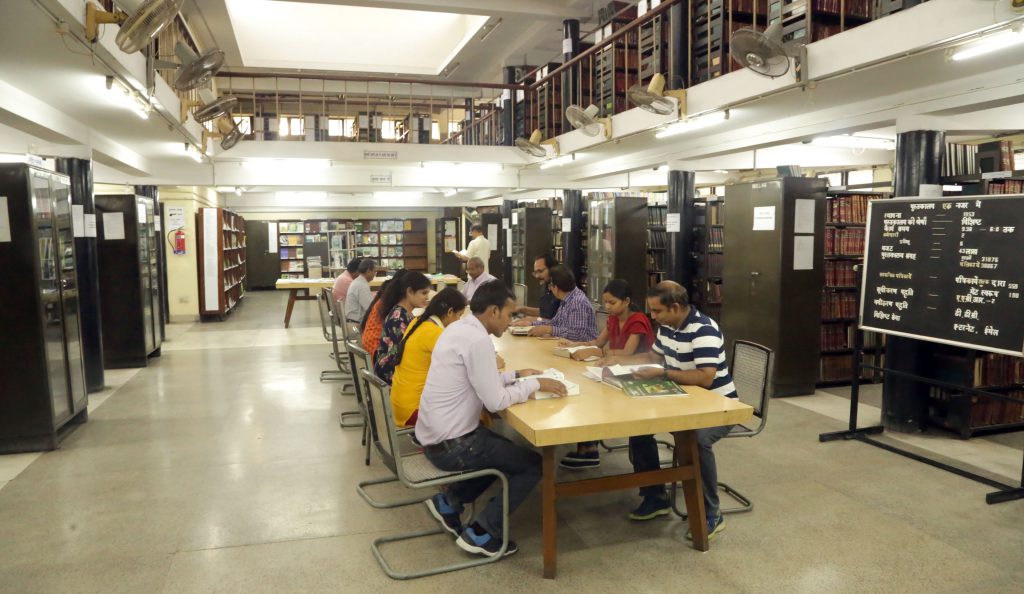 Official Contact email of the Division/Sectional Head
Divisional Head: Dr. Ch.V. Rao, Senior Principal Scientist, Email: chvrao72@nbri.res.in
Sectional Head:
KRC Staff:
Mr. Yogendra Nath, Principal Technical Officer. Email: lib-nbri@nbri.res.in
Mrs. Leena Wahi Gupta, Senior Technical Officer. Email: leena@nbri.res.in